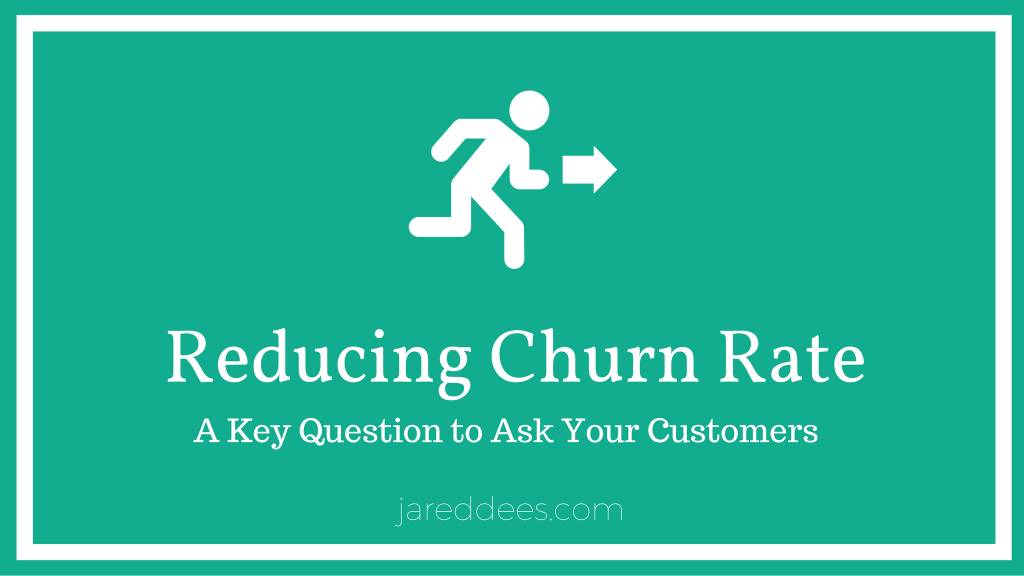 What is the most important question to ask recurring users of your product to make sure they stay?
(In other words, how do you reduce the churn rate of users of your product?)
Sean Ellis revealed the most important question you can ask your customers to reduce churn on a recent interview with Mitch Joel on the Six Pixels of Separation podcast.
Ellis is the expert on growth hacking, a special name for marketing that integrates product development and marketing all under one team.
Ellis said that he achieved tremendous success by changing up messaging for a company he worked with after identifying the customers who answered one question in the same way.
He asked them:
Would you be disappointed if this product was gone?
They answered: Not Disappointed – Disappointed – Very Disappointed
After listening to tho people who said "very disappointed," they were able to change two things:
The way they described the product to new people.
The way they onboard new customers of the product.
As a result, they kept customers much longer because they got them to understand what they were offering and use the product to get great results. They recreated the experience of the most loyal customers and highlighted the things about their product that those customers liked best. As a result, they drastically increased the number of sign-ups, the number of people actually using the product regularly, and the number of people who said they would be "very disappointed" if they could no longer use the product.
In other words, they drastically reduced church, the term used to describe the number of people who stop using your product or cancel their membership.