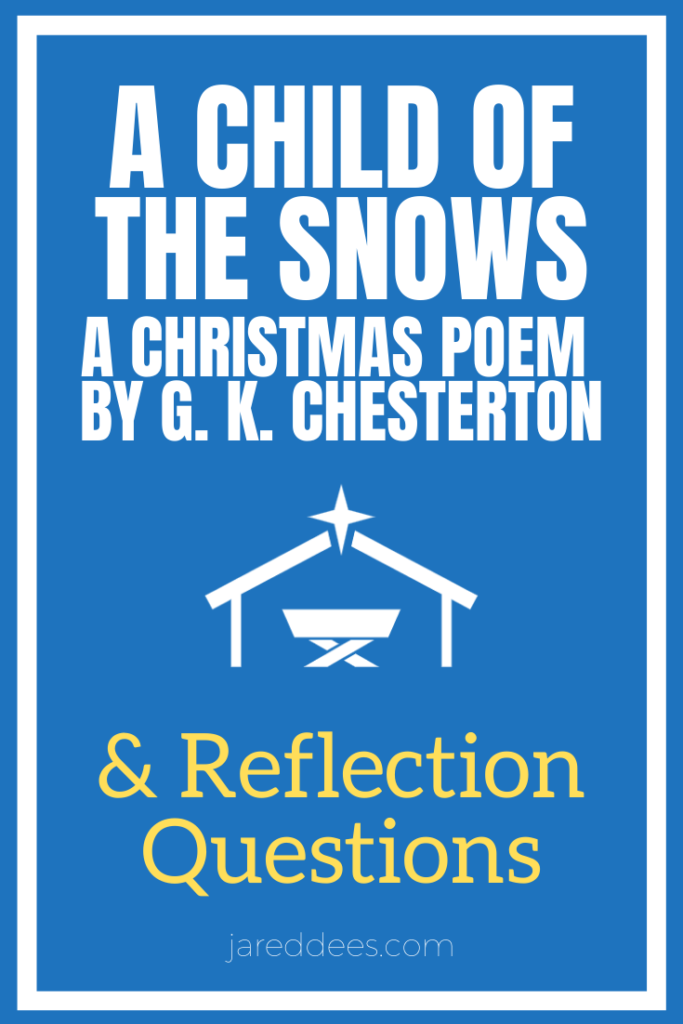 "A Child of the Snows" Poem Summary
G. K. Chesterton was a prolific writer of essays, novels, short stories, and poems. His Catholic faith and love of literature permeated through all his works. This poem is a perfect meditation on Advent and Christmas.
Chesterton begins by appealing to the lengthening darkness and worsening weather in the short days of December. We long for warmth and fire and we find a star leading us to the birth of a child in an inn at the end of the world. Chesterton concludes the poem with by asserting Christianity as the fulfillment of stories about gods in ancient religions. They pass away just as the leaves of autumn fall to the ground.
"A Child of the Snows" by G. K. Chesterton
There is heard a hymn when the panes are dim,
And never before or again,
When the nights are strong with a darkness long,
And the dark is alive with rain.
Never we know but in sleet and in snow,
The place where the great fires are,
That the midst of the earth is a raging mirth
And the heart of the earth a star.
And at night we win to the ancient inn
Where the child in the frost is furled,
We follow the feet where all souls meet
At the inn at the end of the world.
The gods lie dead where the leaves lie red,
For the flame of the sun is flown,
The gods lie cold where the leaves lie gold,
And a Child comes forth alone.
Source: Chesterton.org
"A Child of Snows" Discussion & Reflection Questions
What is the weather like in the days leading up to Christmas? How does Chesterton describe this weather in his poem?
What are some of your memories of keeping warm on cold days?
How will you prepare your heart and life as you journey towards Jesus's coming in the inn on Christmas day?
God alone fulfills all our deepest desires. What are some of the disappointments, mistakes, or regrets of the year that you can leave behind like the leaves of autumn on the ground?
The Formative Fiction Newsletter
These reflection questions originally appeared in the Formative Fiction Friday Newsletter.