Ministry with Young Adults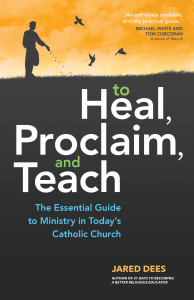 In ministry spheres, we use the term young adults to refer to a group of people who are mostly college graduates and still new in their careers but not yet plugged into a parish in traditional ways. Most have not married yet and do not have kids enrolled in a Catholic school or parish religious education.
People of this age group today are getting married and having children later in life than previous generations. As a result, there is a group of people in the Church who do not fit in the same way as married adults with older children do. This can be experienced as a kind of limbo in the life of a young Catholic. It is a transitory time in life. Nevertheless, many ministries have formed in order to directly serve the people in this age group. This chapter highlights some of those groups seeing success today.
Top Takeaways from Chapter 12
Grassroots Mentality
Young adult ministries grow through one-on-one relationships and personal invitations to inviteable events.
Be Interested, not Interesting
The more questions we ask, the more people will be willing to open up and trust us.
Engage the Disciples
Provide opportunities for young adults to learn and grow in their faith.
Have a Vision
Social events are important, but challenge the young adults in your group with a vision of evangelizing those outside your community.
Further Reading
"Reconnecting with Baptism Families for a Special Celebration"
Cathy Cornue
"Six Keys to Evangelizing Baptismal Ministry"
Thomas Quinlan