Purchase on Kindle | Purchase Paperback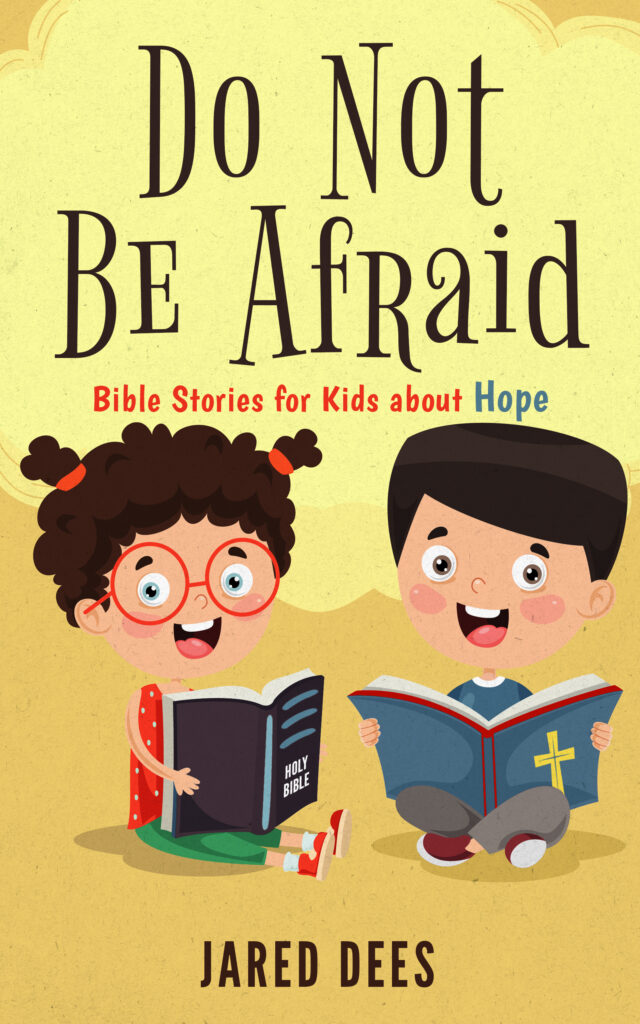 Discover dozens of Bible stories your kids need to hear in these trying times.
Give your children the gift of hope by sharing this collection of Bible stories from the Old and New Testament. We all go through challenging days and fear-filled times. The stories contained in this book offer God's hope within the darkness. You and your kids will read stories of hope in the lives of Old Testament heroes like Noah, Sarah, Moses, Ruth, David, Elijah, and Isaiah. You will reflect on the life and resurrection of Jesus and the many healing miracles he performed as well as the hope-filled parables he told.
Jared Dees, founder of TheReligionTeacher.com and author of Beatitales, uses his experience as a religious educator and father of young children to offer this collection of heart-felt stories of hope for young people. Each short Bible story in this book includes a brief introduction, an easy-to-read retelling of events, and reflection questions to share with children. Reading these stories will open up new ways for children to strengthen their relationship with God.
Read and Download Some of the Bible Stories about Hope
Here are a few of the Bible stories in this collection: